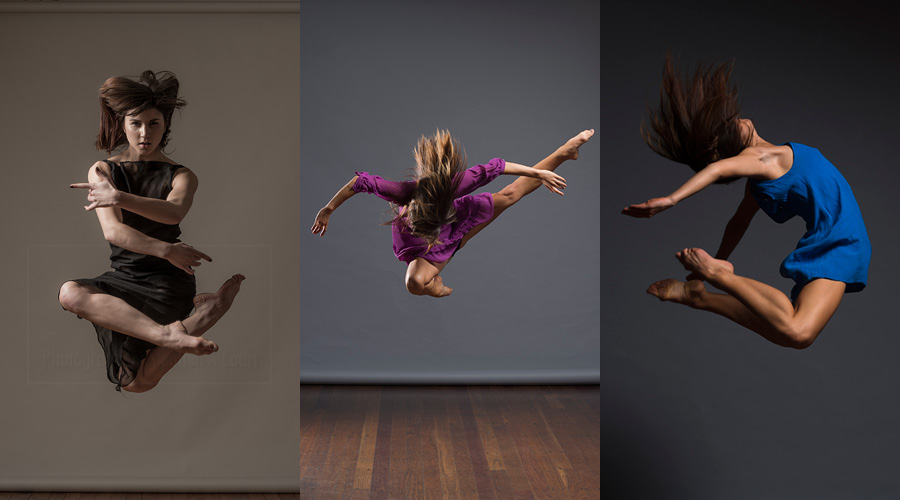 Ladies who lift? Hell-yeah!
Today I woke up with sore back muscles and then I thought, oh yea that's right, I did deadlifting and weighted rows yesterday (which by the way, the soreness only lasted an hour and is quite a normal physical response.)
Being a dancer I have been very active my whole life. From the ages of 17-23 I was dancing or doing yoga and pilates 6-7 hours a day, 5 days a week. I was brought up with the belief system that 'body weight exercises are all a women needs' and 'heavy lifting weights are for big grunting males only'. How wrong was I?
I have been in a gym 3-4 days a week since I can remember but until recently had never stepped onto a squat rack. I think in all honesty I was scared of them. Being quite petite and small I was scared of looking weak and being judged. I was also wrongly assuming that lifting heavy weights would build bulk and muscle blockages, something a dancer can never have.  Well for all of you women out there that still believe this, I'll tell you that muscle growth is directly related to testosterone levels. Men have far more testosterone than women which means no matter how strong we are and how much we can lift, becoming a female Hercules just isn't factual. We can definitely build strength, power and muscle definition, but without an external input of testosterone we will not sway towards a masculine type figure.
When I was kid I danced everyday, before and after school. A minimum of three hours a day was considered the 'norm' if you wanted to make dancing a career. In doing this I was putting my body through enormous amounts of exercise without creating the foundations to work effectively and efficiently. It is no wonder so many dancers get injured at a young age as the correct muscular activations and connections haven't yet been developed.
As a female with a small frame I was told that compound full body exercises (whole body movements as opposed to for example your single joint bicep curl) were the best and only way to build strength and endurance whilst staying slim. However, on top of this belief, a major underlying issue that kept me from trying weightlifting was that I felt intimidated by all the big males that often take over the gym floor. I would prance into the gym with my pink sports bra and ponytail and feel like everyone was staring at me if I even went close to a resistance machine. Of course this was all in my head and no one at all was judging me, but I was scared of the unknown. Looking back now I should have simply asked a fitness coach for help. All I really needed was knowledge and confidence in my strength to feel comfortable.
Although I threw myself into many different forms of exercise I never took myself to the supposed 'heavy lifting' area of the gym. In actual fact, my friends and I would hit the gym, do 20 minutes cardio followed by some sit ups and press ups, then stretch for another 20 minutes and claim that we were doing great workouts. We would focus on only body weight compound exercises (using up to 4kg dumbbells max, if any) and even then we didn't push ourselves as hard as we could.  In many ways full body compound exercises are amazing and a necessity for physical development, but standing alone they are not all that women need. We actually need to be training just like men, with a balance of cardiovascular training, flexibility, endurance and strength, including weight training. This is because, in order for our bodies to change and adapt we need to put it under aspects of stress. One effective way of doing this is to add an external weight to the body whilst performing exercise (of course correct form when executing your exercises is an absolute must if you want to develop). Whether you want to feel stronger or burn calories the muscular adaptation that occurs after weight lifting will help you achieve your goal. Sounds simple right? But I only just came to this realization!
After starting working at URBANFITNESS London and doing more of my own anatomy studies I began to question my previous fears and beliefs about women lifting weight. Was all that I believed about females doing heavy weights a myth? The answer is most definitely YES.
I have been kindly introduced to the proper techniques of barbell squats, deadlifts, chest and overhead presses etc by some of our amazing coaches. Learning how to weight lift made me realize not only how strong I already am, but how strong I can become. Don't get me wrong, by no means have I become a weight lifting junkie. I am a Pilates teacher and a dancer who has found weight lifting to be the perfect complement to my current training routines. I can feel the muscles of my core and upper back supporting the joints more, which actually enhances my dance and pilates practice. Being a 'petite' women my whole life it's inspiring to think that I can achieve the strength goals I have had but until now have not been able to reach. Chin ups and hand-stand press ups here I come!
See you in the gym – Alice x
https://urbanfitness.london/wp-content/uploads/2016/05/Alice-Blog-May-2016.jpg
500
900
ed.foster@110percent.co.uk
https://urbanfitness.london/wp-content/uploads/2017/04/Urban-Fitness-Logo-Text-Black-355x120-1.png
ed.foster@110percent.co.uk
2016-05-09 10:48:09
2016-05-09 10:48:09
Ladies who lift? Hell-yeah!