What's your passion? As it's the secret to success…
So, as we head into 2016, I have been tasked by our UFL coaching team to pen the inaugural monthly web blog. Having considered at length what may be most useful for people to read, I've settled upon, speaking from the heart about what motivates me to keep active, in the hope that this might help you consider how best to reach your goals this year and beyond!
Every 'business guru' presentation I've witnessed will at some point talk about setting objectives/ goals as they help your focus, but what does that actually mean in reality? Well most people have grand plans formulated in the aftermath of Boxing Day and then by early January they are firmly put on the back burner as the day-to-day grind takes over. Therefore with that in mind the description below has worked for me…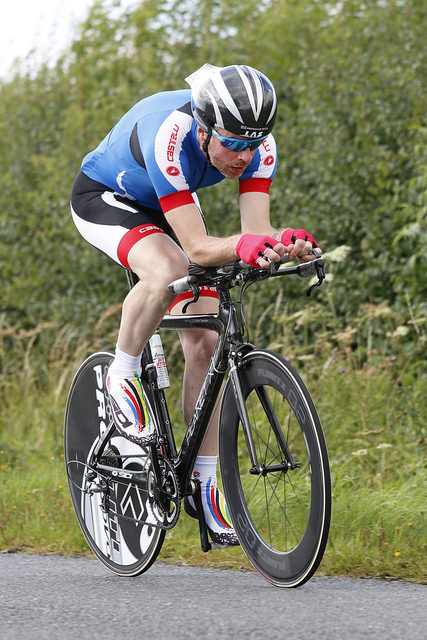 From my early teenage years I've been passionate about all sports, and this continued into my education, hobbies and general adult life. For 20 years football was pretty much my focus played at a decent level and therefore competitive games twice a week and the related training both in and out of the gym kept me active and ultimately fit. Intermingle that with training as a Phys Ed teacher and taking various coaches badges in different sports, I never really had to think about my fitness levels or maintaining a healthy weight as it all just happened naturally. Why? Well of course I had a passion and that was sport and mostly football, so 'hey presto' being active occurred without me even thinking about it. Then I approached my late 30's, had to pack the game in due to medical reasons, and suddenly I was 15 kilos heavier still enjoying the weekend nights out without any of the activity and, despite all of my knowledge in the area of exercise science, I was overweight and out of shape.
So about 18 months ago, my brother who has always been involved in competitive cycling, suggested I should stop bemoaning the loss of football and get back on the bike, which we used to enjoy as teenagers. Sufficed to say like most things in life that kick up the backside was the marginal gain I needed at the time and since then I can comfortably state that my new passion in life is cycling having completed almost 13,000 miles since August 2014. From the position of a complete novice I achieved the qualifying time for the UK National time trial championships back in August 2015 and managed to gain a top 10 placing in my first road race. This has firmly replaced the hole in my activity patterns that giving up football created and also has provided much food for thought regarding the evidence behind adherence to exercise. This, in turn has helped shape how we look at the member experience in all URBANFITNESS London clubs.
An important point to note here is that at the beginning of 2015 I set 10 objectives for the year ahead, all achievable but a few far more challenging than others. Five being work related and the remaining five personal/ physical activity based. I then pinned these up on my notice board in order to see them every time I sat behind my desk. The results over the past year have been amongst the most satisfying of my life, I have now achieved 9 out of the 10 with the 10th now purely time related to achieve in January 2016. So what I can now categorically state is that a list of 10 objectives 'works' as a good number and focusing on them every day helps you steer the 'good ship self' throughout the year ahead. Oh and its important to remember that much used acronym of S.M.A.R.T. when setting your goals as they need to be specific, measurable, attainable, relevant and time related.
With this in mind it's pretty clear that we need to help our members either harness the activity they're passionate about, or help them find it, in whatever form that may take. Whether it's simply gym work, group exercise, training for sport or a specific event, if you already are passionate, or develop a passion for that activity then you are well on the way to achieving a healthy lifestyle!
You will see from our club website page over the coming few weeks that we will be posting a monthly event calendar where the variety should give all of our members specific training target(s) should they be needed, outside of anything you are looking to achieve under your own steam.
I can whole-heartedly recommend setting yourself some objectives, both personal and professional and see how 2016 develops keeping your eye on the prize that is simply the immense satisfaction in achieving them. Happy New Year and have an amazing 2016 from all of us at URBANFITNESS London – Sugar House.
Yours in happiness & health
Jonathan (W)
Owner – UFL
https://urbanfitness.london/wp-content/uploads/2017/04/Urban-Fitness-Logo-Text-Black-355x120-1.png
0
0
Jack Taylor
https://urbanfitness.london/wp-content/uploads/2017/04/Urban-Fitness-Logo-Text-Black-355x120-1.png
Jack Taylor
2016-01-05 11:31:08
2016-01-07 10:07:25
What's your passion? As it's the secret to success…